Find out what happened to your favorite shows and interact with others on all things TV.

Your complete guide of TV shows that have been cancelled, ended, or just disappeared.

TV Hell is the complete online resource for missing
TV shows and related TV news, happenings and commentary.

The Latest On TV Hell!
Check out our "Spotlight" on the FX Network.


Check out our "News Page" for the latest TV Happenings.


We answer your questions in the "Mailbag" daily.


The most recent adds to TV Hell posted on our list often!


Get interactive with TV Hell on Facebook, Twitter, and our own TV Hell Forum and keep up with up the latest news, rumors, and information supplied by both the TV Hell staff and our readers!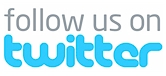 ©1998-2022 TV Hell.net