Missing Any? Email Us at rich@tvhell.net

These are all of the shows that have either been cancelled or ended
starting from 1998 on.
Here are the first 300 shows:
Page Two of TV Hell Click Here


1) SEINFELD (NBC)
Jerry decided that he wanted to move on and ended this sit-com at the height of its popularity. We start here...

2) ELLEN (ABC)
ABC finally cancelled this sit-com starring comedian Ellen Degeneres after years of low ratings. The show had a brief popularity spike when the star 'came out of the closet' on the show and in her personal life.

3) KEENAN IVORY WAYANS (syndicated)
This late night talk show just couldn't keep up with urban rival "Sinbad". The fish tank reminded me of the short lived Chevy Chase show, now the ending does too.

4) MAD ABOUT YOU (NBC)
Long running sit-com about marriage in the 90's. Starred Paul Riser and Helen Hunt. Series Finale 5/24/99.

5) THE GAYLE KING SHOW (Syndicated)
Daytime talker was canned due to low ratings as of April '98.

6) GERALDO (Syndicated)
The tacky talkers' day time talk show ended in fall '98. Now Geraldo is trying his hand at serious reporting.

7) BROOKLYN SOUTH (CBS)
I hate these cheesy NYC cop shows anyway. No loss, you can still see Tony on NYPD Blue or Law and Order or whatever un-original NY cop show is on.

8)DELLAVENTURA (CBS)
No loss, see above.

9)FOUR CORNERS (CBS)
This show lasted (are you ready for this?) four episodes!

10)TIMECOP (ABC)
A bad show based on a pretty dumb movie.

11)CRACKER(ABC)
American show based on the UK show of the same name - About an alcoholic womanizer psychologist that helps the police solve tough crimes.

12)THE NET(USA)
This show was a based on the Sandra Bollock movie at the same name.

13) TOTAL SECURITY (ABC)
Created by TV vet Steven Bocho, this show about a security agency ('Rent-A-Cops') starred James Belushi. Cancelled in 2 months.

14) 413 HOPE STREET (FOX)
About crisis center that caters to inner city youth and their families.

15) THE VISITOR (FOX)
John Corbett starred as an alien obductee returning to Earth to prevent Armageddon. Lasted 1 season.

16) SLEEPWALKERS (NBC)
A doctor can enter the dreams of psychiatric patients to discover what their problems are and how to make them better.

17)NOTHING SACRED (ABC)
Even all the controvercial religious stuff couldn't draw viewers, they must have all been in church.

18) SIGNIFICANT OTHERS (FOX)
FOX cancelled this show before they even promoted it, so it seems.

19)THE MAJIC HOUR (NBC)
This show never had a chance. Majic Johnson might be a great basketball player and a nice guy, but he just wasn't a good talk show host. The show was cancelled after a short time on the air due to low ratings.

20)MURPHY BROWN (CBS)
This show was always kind of dull. It's amazing that Murphy lasted this long. Proof that Washington D.C. can't even produce a funny sit-com!

21) THE LATE LATE SHOW with TOM SNYDER(CBS)
The Late Late Show will go on without Tom Snyder, so only Tom Snyder is really in Hell. The replacement for Snyder is former "Daily Show" host Craig Kilbourne.

22)THE SENTINEL (UPN)
A fantasy series about a cop (Richard Burgi) with enhanced, hypersensitive senses. Lasted 65 episodes.

23)Beavis and Butt-Head (MTV)
Love them or hate them, BB changed animation and paved the way for dozens of foul mouthed cartoon heroes.

24) THE PUBLIC EYE with BRYANT GUMBEL (CBS)
I think that these prime time news shows are way too plentiful. It never had a chance.

25)THE CLOSER (CBS)
Not even ex-"Magnum P.I." star Tom Selleck could save this show.

26)MICHAEL HAYES (CBS)
Former "NYPD Blue" star David Caruso's comeback didn't happen.

27)GEORGE AND LEO (CBS)
I liked this show. It was burried in a bad time slot. Bob Newhart and Judd Hirsch appeal to an older crowd that simply doesn't stay up late.

28) CYBILL (CBS)
The U.S. version of "Absolutely Fabulous" was not as funny as the British show, but not a bad show.

29) DR. QUINN, MEDICINE WOMAN (CBS)
Even though Jane Seymore is popular, this show wasn't. Pretty people in the wild west, yea, ok. The folks in the retirement home are gonna be pissed!

30) MAGNIFICENT SEVEN
(CBS) Starred Ron Pealman. Seven men protect a Western town from bad guys while each deals with his own past mistakes and inner problems. Lasted 1 season.

31) SOUL MAN (ABC)
The show got dropped by ABC, than UPN ordered 40 episodes, than star Dan Aykroyd decided that he didn't want to do the show anymore. The rest of the cast must be real happy with him......

32) PRIME TIME LIVE (ABC)
There are too many prime time news mags out there. This one premiered in 1989 and was hosted by Dianne Sawyer, making it one of the heavies to go down.

33) PICTIONARY (Syndicated)
This game show starring Alan Thicke was not renewed due to low ratings. I thought it was kind of a dull show.

34) THE CHARLES GRODIN SHOW (CNBC)
Charles Grodin was a decent actor - but a lousy talk show host. I'm amazed that the show lasted this long. MSNBC will air The Charles Grodin Show on weekends.

35) VIBE (Syndicated)
Not even the firing of original host Chris Spencer and addition of new host Sinbad - could save Vibe. Didn't anyone learn from Arsineo Hall? The last "Vibe" aired September 11, 1998.

36)COSTELLO (FOX)
"Costello" was the first cancellation of the Fall 1998 season! I found the show to be annoying, mainly the lead character. The phony Boston accents were bad too.

37) GETTING PERSONAL (FOX)
I never saw this show starring John Cryer.

38) DAMON (FOX)
I didn't dislike this show, but it didn't live up to my expectations. Not nearly as funny as "In Living Color".

39) THE BRIAN BENBEN SHOW (CBS)
Brian was a lot funnier on HBO's "Dream On", but this show was a lame Mary Tyler Moore type remake.....just tired.

40) MERCY POINT (UPN)
"Deep Space Nine" meets "ER". It didn't work. UPN didn't give the show any time, and time is the key in most sci-fi's.

41) THE SECRET DIARY OF DESMOND PFEIFFER (UPN)
All the controversy couldn't save this turkey. My vote for the worst show of the year.

42) TRINITY (NBC)
The show about an Irish family in Hell's Kitchen in NYC had low ratings, even for a Friday night.

43) ENCORE, ENCORE (NBC)
This expansion of the Fraser idea on goofy snobbs (starring "The Birdcage's" Nathan Lane) was more annoying than funny.
44) THE SECRET LIVES OF MEN (ABC)
It couldn't hold onto the "Drew Carry" lead in.

45) FANTASY ISLAND (ABC)
This updated and darker version of the original failed to get ratings.

46) CONRAD BLOOM (NBC)
Yet another single 20-something guy sitcom here in Hell.

47) HOME IMPROVEMENT (ABC)
'Nothing worse than a stale show, eight seasons is more than enough!

48) NEWSRADIO (NBC)
It's amazing a show this low rated could last this long! After Phil Harman died, John Lovitz came in and stunk up the place.

49) MELROSE PLACE (FOX)
Finally! One of the worst shows ever made has been cancelled! Fox will be having a series finale sometime in May 1999.
50) DiRESTA (UPN)
Shows about half wit New Yorkers are getting a bit tired. Holds the record for the lowest rated show of all time!

51) SILK STALKINGS (USA)
The longest running cable show has called it quits. Most people didn't even know that it was still on!

52) BRIMSTONE (FOX)
They changed the name from Hollyweird, but the show was still Hollybad!

53) LATELINE (NBC)
It was gone, then back as a mid season replacement, now its gone again! Actually a pretty funny show.

54) STRANGE WORLD (ABC)
Never heard of it. Great PR guys!

55) HERCULES: The Legendary Journeys (Syndicated)
This show was doing ok, but the star of the show (Hercules) quit - forcing the end of the hour long action series.

56) HOWIE MANDEL (Syndicated / Paramount)
A terrible daytime talk show. Canned due to low ratings, big surprise!

57) MR. SHOW (HBO)
HBO moved MR Show from Fridays to Mondays, and then off the schedual. Mr. Show only had a small cult level following.

58) LEGACY (UPN)
The drama set in the wild west rode off into the sunset....

59) HIGHLANDER (Syndicated)
"Immortals" fighting it out. Main character was Duncan MacLeod, a 400 year old born in Scotland.

60) HARD COPY (Syndicated / Paramount)
The one-time king of tabloid trash TV gets canned. New talent and set in its last year couldn't return the ratings! They really missed O.J.!

61) ANOTHER WORLD (NBC)
Soaps don't get cancelled too often, this one has been a staple of NBC daytime for many years.

62) HOMICIDE (NBC)
After seven seasons this award winning cop show gets canned. One of the only cop shows out there that wasn't based in NY! Now what does Baltimore have?
63) CAROLINE IN THE CITY (NBC)
This show wasn't horrible when it started out, but it transformed into a soap opera from a sit-com - and tanked!
64) MILENNIUM (FOX)
This creepy show was well acted and had unusual story lines. Now you can catch Frank Black in re-runs on F/X.
65) UNHAPPILY EVER AFTER (WB)
The copy of "Married With Children" got cancelled due to low ratings.
66) Sunset Beach (NBC) This Aaron Spelling Daytime sex-fest was cancelled due to low ratings.

67) STAR TREK: DEEP SPACE 9 (Syndicated)
There wasn't room for two "Star Trek" series. The UPN " Star Trek: Voyager" series has more viewers.
68) The Mike O'Malley Show (NBC)
This was the first show cancelled in the fall '99 season......after only two days!
69) Work With Me (CBS)
CBS's first cancellation of Fall '99 didn't work for them.

70) Wasteland (ABC)
Not much known about this quickly canned "20-somethings" drama on ABC.
71) Harsh Realm (FOX)
Friday nights aren't too good for FOX. They still can't top "Milennium".
72) Ryan Caulfield: Year One (FOX)
See above!

73) Cold Feet (NBC)
Canned due to low ratings.
74) Richard Simmons' Dream Maker. (Syndicated by Tribune)
Low ratings killed this show quickly.

75) The Strip (UPN)
This Drama is UPN's first cancellation of the '99-2000 season.
76) Action! (FOX)
This much hyped "edgy" show was supposed to deliver huge ratings for FOX.....it didn't.
77) It's Like, You Know (ABC)
This Los Angeles version of "Seinfeld" got canned due to three things: 1) Lack of Ratings, 2) ABC needed to make room for it's hot game show "Who wants to be a millionaire", and 3) Lack of originality!

78) Oh, Grow Up (ABC)
Cancelled the same day as "It's like, you know", "Oh, Grow Up" was said to be canned to also make room in the ABC schedule for it's game show.

79) Ally (FOX)
The re-tooled re-runs of "Ally McBeal" was a big cop out of a show, and luckilly the ratings proved it.

80) Figure it Out (NICK)
An ill-fated What's My Line based game show gets the gong. Cancelled December 1998.

81) Sports Night (ABC)
Critical acclaim does not usually mean ratings....

82) NY Undercover (FOX)
Yet another NY cop show bites the dust.

83) Veronica's Closet (NBC)
Even if you have a big name star, the show has to be decent....

84) The Martin Short Show (Syndicated)
Just because someone can act, don't give them a talk show! Arsenio, Chevy Chase, Miller, Keenan, Sinbad, Roseanne......now Martin Short. Will they ever learn.
85) Freeks & Geeks (NBC)
Are people finally getting sick of sitcoms about teenagers?
86) Beverly Hills 90210 (FOX)
After what seems like forever, one of the worst shows ever made is finally gone.

87) Two Of A Kind (ABC)
"Full House" vets The Olson Twins return was short lived.

88) Cosby (CBS)
I guess it was a case of been there....

89) Party Of Five (FOX)
This long running drama was losing steam even as its cast gained in outside popularity.

90) God, The Devil, & Bob (NBC)
The religious fanatics screamed, local affiliates caved, and finally, the network caved. Ratings weren't great either, which gave the show no leverage.....

91) Forgive or Forget (Syndicated)
After two seasons, this Robin Givens hosted show is history. Low ratings again.

92) Wonderland (ABC)
This drama was put up against "ER" on Thursdays, and....big surprise here......it got cancelled after only two weeks.
93) Honey, I Shrunk The Kids (Syndicated)
This was a show? For three seasons?!
94) What-A-Cartoon! (Cartoon Network)
These cartoon shorts got their own series:
"The Powerpuff Girls", "Johnny Bravo", "Dexter's Laboratory", "Cow and Chicken", and "Courage the Cowardly Dog". Cancelled 1998.

95) Boy Meets World (ABC)
This one lasted seven seasons, and was the anchor of ABC's "TGIF" lineup.
96) DC (WB)
A drama about the most boring city in the US.....cancelled after four episodes.
97) The Ainsley Harriot Show (NBC)
This British talker aired on NBC daytime. It lasted nearly a year.
98) Twenty-One (NBC)
This Maury Povich hosted Prime Time game show never lived up to its expectations. Twenty-One also ran on PAX.

99) La Femme Nikita (USA)
This long running USA Network series ended as part of a network "restructuring".

100) Suddenly Susan (NBC)
Brooke Shields doing sitcom? Suddenly cancelled.

101) The Pretender (NBC)
Part of NBC's cancelled Saturday Night "Thrillogy". What will become of Jarad? Look for the TNT Network to air "Pretender" movies.

102) Profiler (NBC)
Part of NBC's cancelled Saturday Night "Thrillogy".

103) Extreme Gong (Game Show Network)
The 1998 version of "The Gong Show" got its own gong. Cancelled 1999.

104) Real Stories of the Highway Patrol (FOX / Syndicated)
Re-Enactments of True Stories from the highway patrol. Sorry, No room for COPS nor AMW 2. Cancelled 1999.

105) The Nanny (CBS)
Fran Drescher starred as an annoying working class stereotypical Queens Jewish woman living with and taking care of a rich WASPy Park Avenue (NY, of course) family. Lasted 6 seasons. Cancelled 1999.

106) The Others (NBC)
The newsest part of NBC's cancelled Saturday Night "Thrillogy". Officially on "Hiatus", but we all know what that means...

107) Martial Law (CBS)
No explanation for this show getting the axe. I though it was doing ok.

108) DAG (NBC)
Secret Service agent Jerome Daggett was head of the Presidential Protection Detail's elite A-team, until he jumped in the wrong direction when an assassin opened fire on the President. Last show aired 4/10/01.

109) Clerks (ABC)
After just two episodes this prime time cartoon, based on the 1994 movie "Clerks", got the axe.
110) Donny & Marie (Syndicated)
After 3 seasons of low ratings, this daytime talker got canned.
111) Jesse (NBC)
Christina Applegate's show started off strong, and quickly fizzled.

112) Later Today (NBC)
Florence Henderson on Today?......Later.

113) American High (FOX)
This first unsuccessful reality (High School kids) show of 2000 was cancelled after two weeks.

114) Blame Game (MTV)
A court-type show, MTV style.

115) Opposite Sex (FOX)
Another show aimed at the High School set bites the dust.

116) Mission Hill (WB)
Serious shows still don't seem to work on The WB.

117) Battery Park (NBC)
Are people finally getting tired of shows about NYC yet?

118) Safe Harbor (WB)
The WB obviously is no Safe Harbor!

119) Confessions (Court TV)
Real confessions by convicted killers. This show was getting banned in places like L.A. right before it got the axe.

120) Time Of Your Life (FOX)
This "Party Of Five" spinoff starring the popular Jennifer Love Hewitt turned out to be just another show about a twenty-something in New York.

121) Early Edition (CBS)
Family fantasy drama about a guy named Gary Hobson who gets tomorrow's paper today and has 24 hours to set things right. Last show aired 5/27/2000.

122) Greed (FOX)
The "Foxified" version of "Who wants to be a millionaire" didn't live up to the original.

123) Dilbert (UPN)
Nerd humor didn't work on TV. UPN's animated prime time series quietly went away.

124) Tucker (NBC)
This clone of the hit FOX sitcom "Malcom In The Middle" was the first cancellation of the Fall 2000 season. It lasted 4 episodes.

125) Daddio (NBC)
This sophmore "family comedy" did well until it was moved from Tuesday to Monday.

126) The Jamie Foxx Show (WB)
Jamie left to work on another project.

127) The Outer Limits (Showtime / Syndication)
This updated version of the 1960's sci-fi classic series will live on in re-runs on the Sci-Fi Network.

128) Strangers With Candy (Comedy Central)
This was about a middle-aged crazy (hilarious) woman who went back to high school and her misadventures there.

129) Deadline (NBC)
Dick Wolf (Law & Order) show about a crime solving writer. Sounds like "Murder She Wrote", with a 'he' instead, bye.
130) The Trouble With Normal (ABC)
The trouble with ratings...

131) Baby Blues (WB)
Taken from the comic strip of the same name. About the trials of parenting.

132) Young Americans (WB)
Teen prime-time soap that was a spin-off of Dawson's Creek. Lasted a summer season. Cancelled in September 2000.

133) Cupid (ABC)
Jeremy Piven starred as a man claiming to be Cupid - but is locked up in the looney bin. He is able to somehow get couples together, and might really be who he claims to be. Cancelled in February, 1999.

134) Lover or Loser (USA / Syndication)
Cheesy game show that didn't last very long.

135) Then Came You (ABC)
An older divorced woman falls for a younger man... Lasted 4 episodes. Cancelled in May 2000.

136) Talk To Me (ABC)
About a female radio talk show host with a wacky home life. Lasted 3 episodes. Cancelled May 2000.

137) Frank Leaves for the Orient (Comedy Central)
He left....

138) Power Play (UPN / CTV)
A Hockey themed show produced by Canada's CTV aired on UPN for two episodes. It lasted two seasons on CTV.

139) City Of Angels (CBS)
This was basically "ER" with a cast that was comprised of many minorities. It was still a clone of "ER" though...

140) Friday Night (NBC)
NBC's 15 year old late night Music Video show will be replaced with a show featuring stand-up comics.

141) Titans (NBC)
NBC cancelled this prime time soap (starring Yasmine Bleeth & Victoria Principal) due to poor ratings.

142) The Michael Richards Show (NBC)
"Kramer" from "Seinfeld" played, well.....Kramer (more or less) in a dopey show about a bumbling private eye. NBC's lowest rated new sitcom of the 2000 season was also it's most expensive to produce out of all the freshman series.

143) The $treet (FOX)
From the makers of HBO's "Sex and the City" came this dull drama about power plays on Wall Street....yet another NY show for the masses.

144) Freedom (UPN)
The four Special Forces soldiers couldn't fight bad ratings.

145) Madagan Man (ABC)
Three generation of NY Irish men going through the dating scene....no wonder it's in Hell!

146) Later (NBC)
NBC pulled the plug on this late night talker after a twelve year run at 1:35AM.br>
147) Chris Rock (HBO)
After four years, Chris Rock called it quits to concentrate on his movie career.

148) Stark Raving Mad (NBC)
Neil Patrick Harris ("Doogie Howser") starred as a book editor working with a nutty horror author.

149) Normal Ohio (FOX)
Bashed by critics and ratings alike, John Goodman's sitcom is no more.

150) Dot.Comedy (ABC)
Just like the real dot.com's, it died a quick (only 1 episode) death!

151) Sammy (NBC)
Inspired by David Spade's own family tree, this cartoon turned on James Blake, a TV star whose absentee free-loading father Sammy resurfaces after James makes it big.

152) Truth (MTV)
Truth and MTV....two things that didn't go.

153) Beggars And Choosers (Showtime)
This show about a fictional TV network got cancelled for real!

154) Linc's (Showtime)
Showtime actually spent a lot of money trying to promote this African-American themed show.

155) The Hoop Life (Showtime)
A sports drama based on the lives of professional basketball players off the court in the fictional UBA (United Basketball Association), specifically the players Greg Marr, Marvin Buxton, and high school phenom Curtis Thorpe of the fictional New England Knights. Cancelled in 2000.

156) Cover Me: Based on the True Life of an FBI Family (USA)
Another crime drama bites the dust.

157) Cindy Margolis Show (Syndicated)
The "most downloaded woman on the internet" ended up with her own TV show. Need I say more?

158) Hype (WB)
This sketch comedy didn't attract any eyeballs.

159) Young Americans (WB)
This teen prime time soap about a prep school only lasted seven episodes.

160) Walker Texas Ranger (CBS)
Chuck Norris wanted to leave the show to return to acting on the big screen.

161) Bette (CBS)
Bette Midler in a sitcom? Not anymore.

162) Welcome To New York (CBS)
Yet another show about the majical city. It's getting old.

163) Gross Point (WB)
Officially on "hiatus" for over a year, then cancelled.

164) Sliders (Sci-Fi)
Originally a FOX show, Sci-Fi picked it up when it was cancelled the first time. The show became to pricey for the cable network to keep around.

165) The Paula Poundstone Show (Syndicated)
Cancelled after only one show.

166) Queen Latifah (Syndicated)
Cancelled due to a below 2.0 share in ratings demanded by stations for renewal.

167) Judge Mills Lane (Syndicated)
His ratings dropped 25% in one year, so he was dropped by the syndicator.

168) Dr. Laura (Syndicated)
A successful radio personality - didn't work on TV. Low ratings for over a season.....

169) First Years (NBC)
It lasted two episodes.....

170) Jack Of All Trades (USA/Syndicated)
Part of the "Back to back action" that was cancelled.

171) Cleopatra (USA/Syndicated)
The other half of "Back to back action" that was cancelled.

172) Xena: Warrior Princess (USA/Syndicated)
This very successful show ran its course.

173) Star Trek: Voyager (UPN)
Paramount decided that it was time to get a different Star Trek again...

174) Some of my Best Friends (CBS)
CBS cancelled this sitcom dealing with "alternative lifestyles".

175) 3rd Rock From The Sun (NBC)
This show lasted a long time, even though NBC moved it around way too much.

176) All Souls (UPN)
UPN pulled the paranormal horror show "All Souls" off their schedule after only two airings!

177) Popular (WB)
This show about a quirky High School couldn't get a following.

178) Jack & Jill (WB)
Not sure what this was.

179) FreakyLinks (FOX)
This show had a strong cult following, but not enough mass appeal. Fox brought the show back three times with little fanfare.

180) Two Guys And A Girl (ABC)
ABC didn't want to spend more money on a fizzling show.

181) Norm (ABC)
Comedian Norm MacDonald's show lost a lot of viewers in the 2000/2001 season.

182) The Oblongs (WB)
This show about an outcast family in LA went undetected.

183) The PJs (WB)
First this Eddie Murphy animated show was cancelled from FOX, now it gets the axe from The WB. Eeesh.

184) Moesha (UPN)
A long run for a teen based show.

185) Nash Bridges (CBS)
After 5 seasons - cancelled for low ratings and high costs.

186) Diagnosis Murder (CBS)
It attracted the wrong demographic - old people. Advertisers only care about people up to about 45 years old max.

187) The Fugitive (CBS)
The Fugitive was a remake of the 1963-1967 show of the same name.

188) The Geena Davis Show (ABC)
Not a good year for big name stars returning to TV...

189) Gary & Mike (UPN)
Two College Students doing a road trip. No viewers.

190) Baywatch Hawaii (Syndicated)
After 11 seasons, Baywatch is no more.

191) Kate Brasher (CBS)
Another show with a big star gets cancelled.

192) Crusade (TNT)
Sci-Fi show from the creators of "Babylon 5" lasted three months. Cancelled in September, 1999.

193) Level 9 (UPN)
This futuristic cop show is history.

194) The Weber Show (NBC)
Steven Weber (Wings), Amy Pietz (Caroline in the city), and Chris Elliott (Cabin Boy / Get a life) couldn't save this show.

195) The Fighting Fitzgeralds (NBC)
This show about an Irish family (in where else, New York) lasted ten episodes.

196) Cleopatra 2525 (Syndicated)
Sexy famale warriors in the future......Who thinks of this?

197) Moral Court (Syndicated)
Another court show bites the dust.

198) Curtis Court (Syndicated)
....and another.

199) Night Visions (FOX)
An anthology series similar to The Twilight Zone - some tales are supernatural, others are just commentaries on twisted human nature. Of the 26 episodes that were made, only 20 of them aired. Cancelled in 2001.

200) TV Funhouse (Comedy Central)
The full-length version of the Saturday Night Live skit was dreadful!

201) Arrest and Trial (Syndicated)
Another courtroom type show.

202) Making The Band (ABC)
No third season on ABC. MTV will picked up this show for 1 season.

203) The Awful Truth (Bravo)
Activist-film director Michael Moore hosted a show where he continued his crusade to expose wrongdoing by the high and mighty. Cancelled in 2000.

204) 2Gether (MTV)
One cast member died, which ended the show.

205) Kristin (NBC)
Similar to "Frasier", but not as good.

206) Clueless (UPN)
Sitcom based on the Alicia Silverstone movie lasted three seasons. Cancelled 5-18-1999

207) The List (VH1)
A countdown music series, that is now on this list.

208) World's Wildest Police Videos (FOX)
FOX is trying to distance itself with these types of shows.

209) Go Fish (NBC)
Quickly cancelled.

210) Amazing Pets (PAX)
Not so amazing.

211) Chains Of Love (UPN)
This show evolved into "Elimidate".

212) The Lone Gunmen (FOX)
This X-Files related comedy never found an audience.

213) Rude Awakening (Showtime)
This raunchy sitcom featured Lynn Redgrave!

214) Black Scorpion (Sci-Fi)
It lasted a full season.

215) Real TV (Syndicated)
This long running show featured people "caught on camera". The host change didn't help.

216) You Don't Know Jack (ABC)
No I don't.

217) That's My Bush (Comedy Central)
From the creators of "South Park", a really bad (non-animated) show goofing on the Prez.

218) Danny (CBS)
This show about a single Dad only lasted two episodes!

219) What About Joan (ABC)
Show starred veteran actress Joan Cusack. Cancelled two weeks into the Fall 2001 season for low ratings.

220) First Wave (Sci-Fi)
This show about aliens taking over the Earth lasted three seasons.

221) Cardcaptors (WB)
Time to make way for Yu-Gi-Oh! Cancelled December 2001.

222) Elimidate Deluxe (WB)
This Dating series is history after two episodes. The syndicated version, "Elimidate", is still going strong.

223) Citizen Baines (CBS)
Show about a retired Senator.

224) Bob Patterson (ABC)
Jason Alexander's post 'Seinfeld' effort about a motivational speaker with his own set of problems just wasn't funny.

225) Double Dare 2000 (NICK)
Nickelodeon abandoned the Double Dare series altogether. Cancelled December 2000.

226) The Howard Stern Radio Show (Syndicated)
Howard Stern's hour long Saturday night show never really took off.

227) Leap Years (Showtime)
Lack of interest killed this one.

228) Going to California (Showtime)
Journey ends here.

229) Big Apple (CBS)
NYC again....

230) Thieves (ABC)
ABC's much promoted show about a thieving duo is done.

231) Now and Again (CBS)
The government stole the main characters brain - and put it in an android....

232) Men, Women, and Dogs (WB)
LA based sit-com about 4 guys who's lives revolve around their girlfriends and their dogs. Cancelled January 2002.

233) America '01 (ABC)
News program focusing on the 9-11 war ended before the war did.

234) Up Close (ESPN)
Close up bio on sports stars never found an audience.

235) Rivera Live (CNBC)
Geraldo left this show to become a "seroius" reporter over at FOX Newschannel. Isn't that a contradiction right there?

236) Fox Kids Weekday Block (FOX)
FOX cancelled "Fox Kids" on weekdays to allow local affiliates time for their own local programming and ad sales.

237) Bull (TNT)
TNT heavily promoted this show about Stock Brokers, but it didn't take off.

238) Emeril (NBC)
Bam! Sitcom centered around the famous chef was panned by critics and viewers.

239) WCW Nitro (TNT)
Ended in March 2001 when Vince McMahon bought WCW from the Turner Network.

240) WCW Thunder (TBS)
Ended in March 2001 when Vince McMahon bought WCW from the Turner Network.

241) WWF LiveWire (Syndicated)
Ended in August 2001 when they merged to become WWF excess on TNN.

242) WWF Superstars (Syndicated)
Ended in August 2001 when they merged to become WWF excess on TNN.

243) Inside Schwartz (NBC)
Much hyped show never attracted the viewers.

244) Popstars (WB)
Tried to cash in on the teen audience.

245) The Tick (FOX)
Another casualty from an ex-"Seinfeld" actor. Dreadful.

246) Hollywood Showdown (Gameshow Network)
Quiz show testing contestants' knowledge of popular culture and entertainment. Cancelled in 2001.

247) Power of Attorney (Syndicated)
Court-type show that never caught on.

248) Talk or Walk (Syndicated)
Walked.

249) The Chris Wylde Show (Comedy Central)
Never took off - or was given a chance to.

250) Cover Wars (VH1)
A rather dull music show from the home of dull music shows....

251) Strange Frequency (VH1)
A serious effort from VH1 - but not a quality one.

252) In A Heartbeat (Disney / Syndicated)
Teens working as Emergency Medical Technicians while still being teens. A kids show. Cancelled April 2001.

253) One World (NBC)
This was a teen sitcom about a family that adopted a bunch of kids.

254) DJ Games (Gameshow Network)
Daily documentary series featuring radio call-in games as hosted by morning and afternoon-drive disc jockeys.

255) Marvin the Tap Dancing Horse (PBS)
Marvin Tap Dances no more. Cancelled October 2001.

256) XFL (NBC)
NBC's biggest blooper. Football league run by the guy that started fake wrestling on TV. Folded May 2001.

257) Oh, Yeah! Cartoons (Nick)
These cartoon shorts got their own series:
"The Fairly OddParents", "ChalkZone", and "My Life As a Teenage Robot". Cancelled 2001.

258) Iyanla (Syndicated)
Oprah she was not.

259) X-Files (FOX)
9 seasons of pretty much the exact same show...

260) Imagine That (NBC)
Hank Azaria starred as a writer in this show that only lasted two episodes.

261) UC: Undercover (NBC)
This innovative fast paced cop show lasted 13 episodes, but couldn't hold onto its lead in show's audience.

262) The Chamber (FOX)
A game show that pitted contestants in extreme cold or heat in a "chamber", while asking pop-culture questions. It lasted three episodes.

263) Pasadena (FOX)
Dana Delaney starred as a young mother at the center of a twisted dynasty.

264) Felicity (WB)
A shy girl goes to college in (where else) NYC... Cancelled after 4 seasons. Season finale 5/22/02.

265) The Downer Channel (ABC)
Cancelled mid-way through its first season.

266) The Ellen Show (CBS)
She's still not funny.

267) The Mole (FOX)
Reality show that was kind of lost in the pack.

268) Beyond Belief: Fact or Fiction (FOX)
Hosted by Jonathan Frakes (Cmdr. William Riker/Star Trek), for the most part, and offered about six stories, some were fictional, and others were based on true events. The audience gets to guess which it is and they tell what it is at the end. Ran from 1997-2002.

269) Daria (MTV)
MTV Cartoon that lasted a long time (for MTV).

270) The Chair (ABC)
Another reality/game show that was pretty much the same as Fox's cancelled show, "The Chamber".

271) Special Unit 2 (UPN)
Cop show about the supernatural crimes.

272) The Invisible Man (Sci-Fi)
Lots of push for this show from Sci-Fi, only to get the axe.

273) Sally Jessy Raphael (Syndicated)
The longest-running show of its genre, has been canceled after nearly two decades on the air.

274) As If (UPN)
Teen and early 20-somethings oriented sitcom that took place in L.A.

275) Random Years (UPN)
This show lasted a grand total of six episodes!

276) The American Embassy (FOX)
Drama about a US Embassy in London. Not exactly thrilling stuff.

277) City Guys (NBC)
This teen show lasted 5 seasons.

278) Popular (WB)
A show about 'quirky' High Schoolers striving to find a form of popularity.

279) Any Day Now (Lifetime)
Light comedy targeting women lasted 4 seasons.

280) The Chronicle (Sci-Fi)
Creepy things going on at a newspaper - nah!

281) Dead Last (WB)
A super-natural rock band. Need I say more?

282) The Beast (ABC)
A show about reporters at a 'CNN' type network becoming part of their own stories. Cancelled after 3 shows.

283) Anne Of Green Gables (PBS)
Children's cartoon.

284) Cubix (WB)
Children's cartoon.

285) 7 Days (UPN)
Show about time travel where the main character could go back 7 days to right a wrong. Lasted 3 seasons (1998-2001)

286) Invader Zim (NIK)
Action cartoon.

287) Big Wolf On Campus (ABC Family Channel)
The first cut by the latest owner of The Family Channel, ABC.

288) 100 Deeds For Eddie McDowd (NIK)
Pre-teen comedy that didn't take off.

289) Ponderosa (PAX)
Modern day western didn't take off.

290) Sheena (Syndicated)
Cheesy action show along the "Zena" lines.

291) So Little Time (ABC Family Channel)
So little time indeed.

292) That's Life (CBS)
Lydia DeLucca was a New Jersey bartender who wanted more out of her life than just marriage and kids. So she broke off her engagement, and headed to college. CBS broke off the production of this show, and the show headed here, to TV Hell. Cancelled in 2002 after two seasons.

293) Once and again (ABC)
Critically acclaimed drama couldn't attract viewers.

294) Under One Roof (UPN)
Reality show about 5 American families that moved to Fiji to win a beach house was cancelled due to low ratings.

295) My Guide To Becoming A Rock Star (WB)
This show originally was supposed to star Johnny Rotten. Maybe it would have picked up more viewers if it did.

296) Get Real (FOX)
A show showing a dysfunctional family and portraying tham as somehow real was neither funny, nor compelling. Cancelled April 12, 2000.

297) No Boundaries (WB)
Another "reality" show bites the dust due to horribly low ratings.

298) For Your Love (WB)
Originally an NBC show - then picked up by The WB - now dropped by The WB.

299) Glory Days (WB)
Busy week slingin' the axe over at The WB.

300) The Court (ABC)
Starred Sally Field as a newly appointed justice. It lasted two episodes. Discuss it In Our Forum - Click Here!

---
Page 2 - Click Here!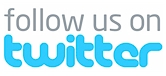 ©1998-2022 TV Hell.net